| | |
| --- | --- |
| | Chronological Resume Template |
The Chronological Resume Template uses one of the most popular format with recruiters these days. It is popular because the chronological resume will clearly focus on one's employment history. It is generally accepted that if someone has a noticeable amount of experience in a general area or job type then that individual will be more likely to excel in a similar (or the same) position in another company. The Chronological Resume (reverse or otherwise) requires that an applicant list very specific information regarding their previous employment in a chronological order. That is in sequential date order. This will give employers a very clear view of your past. The versatility of a Chronological Resume is that it can be combined with other formats such as a profile resume or even a functional resume. There are two types of Chronological Resumes. The original is one where the oldest positions held are listed first while the reverse chronological resume lists the most recent first. In either case, there is a specific section for experience and it is one of the first sections.
The Chronological Resume Template will follow a standard format. There will be a section for Objective, Skills/Qualification, Experience, Education, and Awards. Together these sections will make for an attractive and professional looking resume. An organized chronological resume is a powerful tool when seeking an interview because it provides a certain expediency to one's job search, a level of professionalism, and a framework for interview topics. If a candidate takes the time out to fill out the sections properly using a high caliber language to present themselves they will have a reasonably good chance and gaining an interview for a sought after position.
Sponsored Links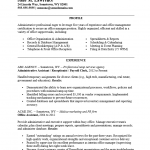 The Chronological Resume Template is a classic format which serves to give employers one's job history in a timeline format. That is, the work experience section will list the oldest position you held first and the most recent last. While this format was popular for the most part of the twentieth century it was given […]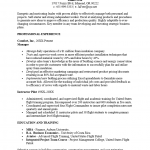 The Reverse Chronological Resume Template is a popular format with both recruiters and the candidates who wish to gain their attention. This format became quite popular in the past fifteen years and is now virtually a standard method of inquiry. Obviously, when applying for a position, an applicant will seek to give a recruiter precisely […]